Audio quality meets Visual
Splice, the most prolific cloud-based music platform invited me to help create visuals which matched the skyrocketing web traffic of dedicated musicians and producers looking to learn. I created illustrations for Splice's educational blog, aimed at musicians to help discuss and deconstruct various tools & techniques for making music. 
As one of the most popular collaborative music platforms today, with outstanding web traffic and growing analytics, they were seeking to create visuals reflecting the rise in demand for their quality and informative content.
Discussing the concept of "gain staging" the article would go into detail on how to set levels correctly for a bigger, clearer sounding mix. The piece would touch on terms like clipping and leaving headroom to demystify how to get tracks that both hit hard and sound great.
Delving deeper into this topic, the technique is described as different elements you tweak in a system, with many of the example DAWs having colorful eye catching HUDs. Noticing this, I created an illustration marrying both striking visuals and the multiple adjustable parameters.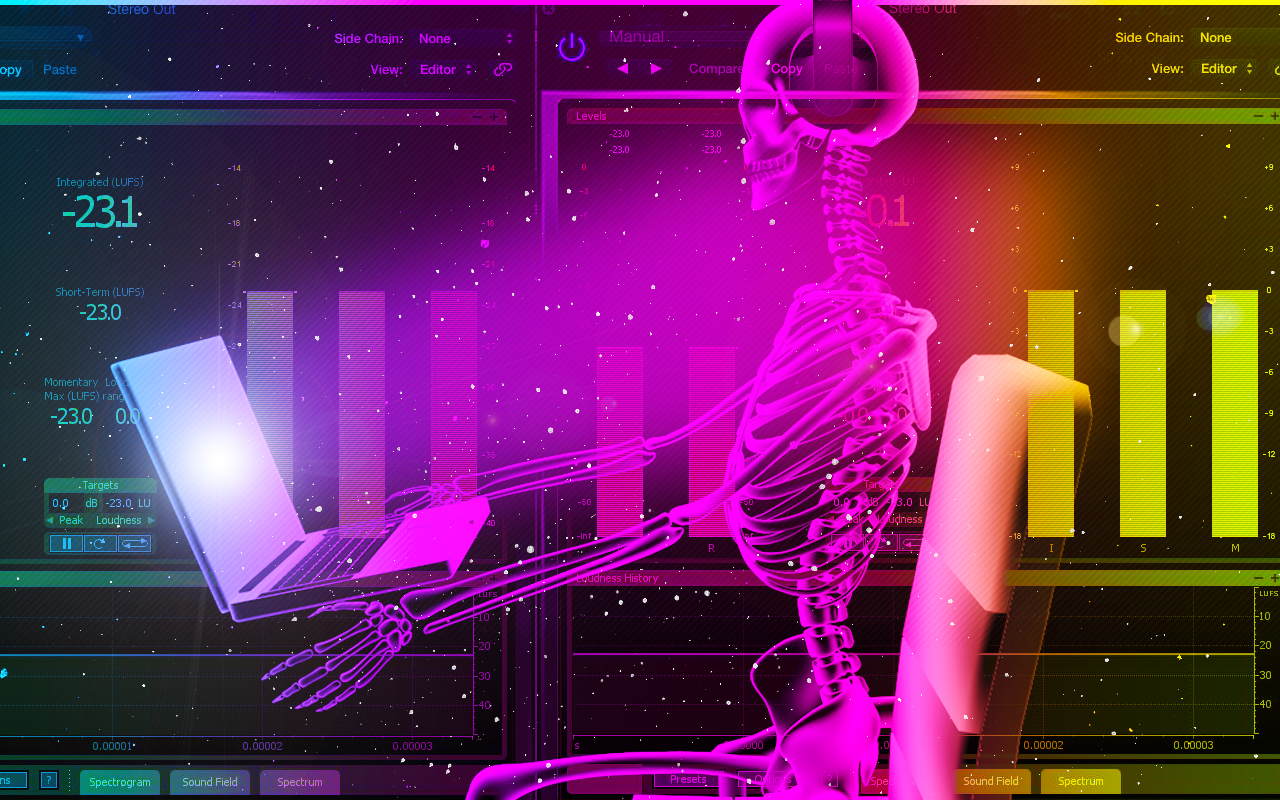 Quality begets quality & it's evident that the demand for incredible audio reflects the same visually.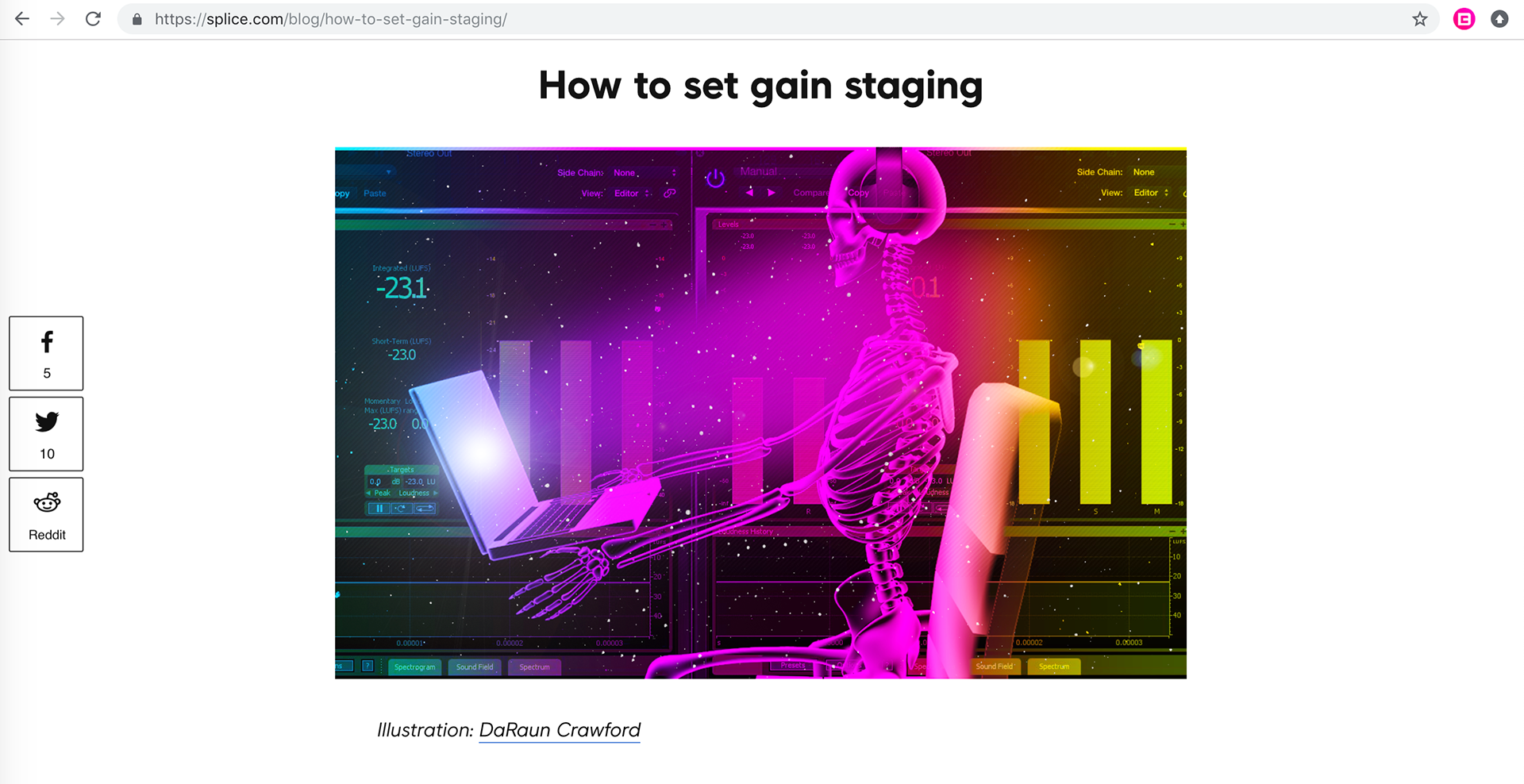 ART DIRECTION + DESIGN:
DaRaun M. Crawford, Emily Haasch